SNS COLORS: PARAMEDICAL
Have a look at the SNS Paramedical Institutions celebration of  SNS Colors 2022, a National Design Thinking Contest & Festival.
As a kickstart for the first day, our paramedical students performed a role-play on health awareness topics and also the case study video. Attractive rewards were awarded to the top 3 teams.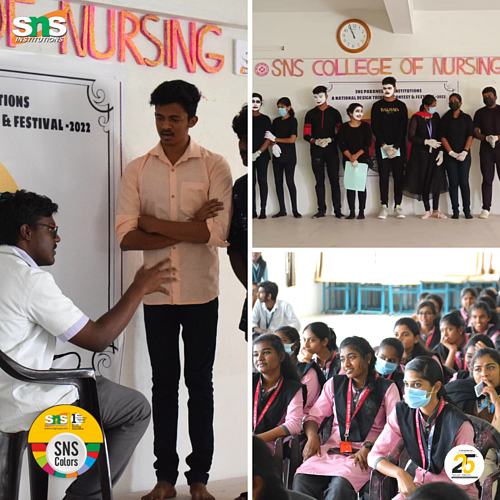 #SNSInstitutions
#SNSDesignThinkers
#DesignThinking
#snscolors
#paramedical
#pharmacycollege
#physio
#physiotherapycollege
#physiotherapy
#healthsciences
#nursing
#nursingcollege
#roleplay
#studentslife
#collegedays
#memories
#happystudents
#culturals
#trending
#coimbatore
30/09/2022